Drinking Whiskey & Mixing Cocktails with the Vinyl Geek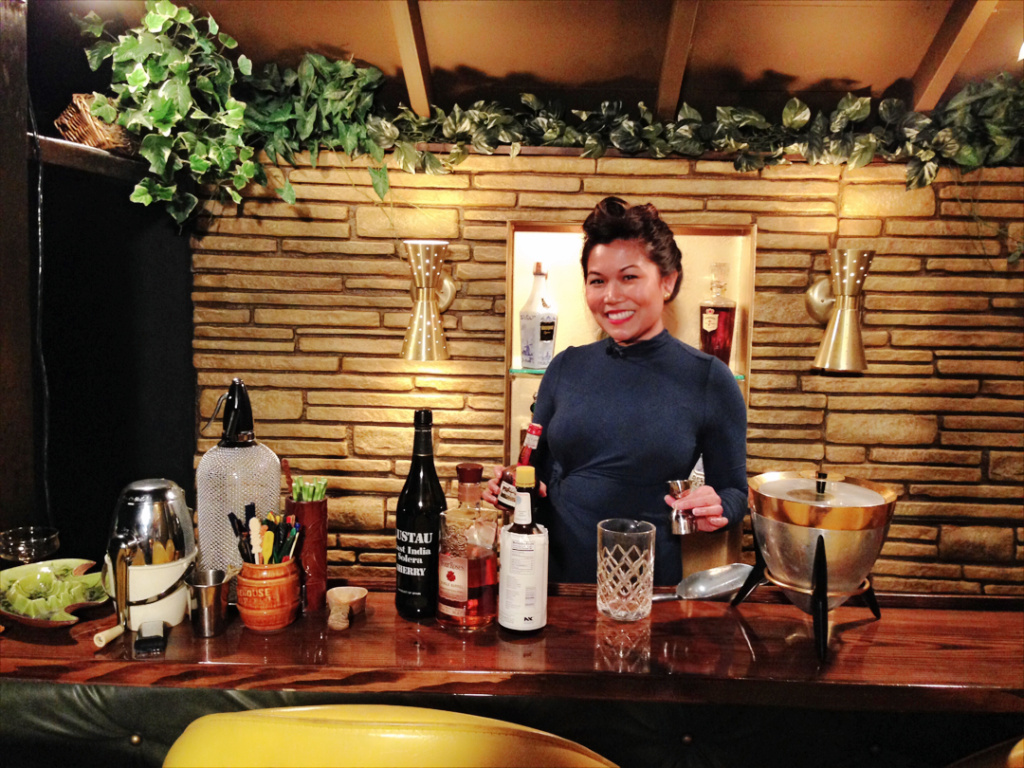 Drinking with friends is far more entertaining than drinking alone, so when my friend Eric asked me to join him for a whiskey tasting, naturally I obliged. Eric is the the Vinyl Geek and host of Vinyl Rewind where he reviews vinyl and mixes cocktails. We gathered for a sneak peek at Flaviar, a monthly tasting service that sends you five 45ml tasters of any spirit you choose: whiskey, rum, gin, or tequila. And if spirits aren't your thing, Flaviar will send all the ingredients for a cocktail, as a monthly service as well.
Well you can't show up to a party empty handed, so naturally, I made cocktails for the guests. The name of this cocktail is the "Up-To-Date Cocktail," an ironic name for a prohibition era cocktail from the Savoy Cocktail Book. It's Manhattan-esque, which makes it an easy introduction for whiskey cocktail newbies, yet a welcome change for cocktail veterans due to the addition of sherry, which adds a welcome layer of complexity to a pretty basic cocktail.
Up to Date Cocktail
Here's my take on the Recipe
Up-to-Date Cocktail
1/4oz Grand Marnier
1.5 oz Lustau East India Sherry
1.5 oz Four Roses bourbon
2 dashes Angostura Bitters
Traditionally, it calls for a rye, but we were tasting bourbon, so I used the sweeter Four Roses instead. In the future, I would probably use a rye if I made it for myself at home. I used Lustau's East India Sherry, which is a blend of Olorosso and Pedro Ximenez, which gives it a sweeter quality, but any medium sherry would do; PDT uses manzanilla in their recipe. You can find the original recipe proportions and the origins of many of your favorite classic cocktails in one of my favorite apps, Martin's Index, which contains 2000+ vintage recipes already, with more added every day.
If you would like to see us taste the Flaviar Bourbon Box, you can watch it at Vinyl Rewind below & the Vinyl Geek's review of Flaviar on YouTube.

The Vinyl Geek on Vinyl Rewind
Whiskey Tasting | Vinyl Geek's review of Flaviar
https://www.youtube.com/user/TheVinylgeek
Flaviar
https://flaviar.com/