What are your plans for New Year's Eve? Procrastinating, obviously. Well in case you still need last minute plans, here are a couple different options to ring in the New Year in the City of Angels.

Family Friendly
Grand Park Downtown has a fun afternoon planned, gratis. As soon as the sun goes down, the outdoor space will be filled with food trucks, DJs, art installations, and large-scale animated projections, ringing in 2014 like DTLA knows how to do! Take the Metro - all metro bus and rail lines will be providing free service for NYE from 9PM-2AM See the whole lineup on the Grand Park Countdown to 2014 Facebook Event page.
Around the World Countdown
Starting at 3pm, Big Bar Alcove will be celebrating 10 timezones in a series of 10 mini NYE parties starting at 3p! Every hour, they will celebrate the countries and cultures who will be ringing in the New Year. Pick up the Big Bar Cocktail Passport with adorable illustrations by Mr. Dave Stolte, depicting the cocktails and recipes represented for each timezone, so you can show off your worldliness as you drink! I love the idea of drinking around the world without leaving my spot at the bar! Collect them all!
http://www.alcovecafe.com/bigbar/events
Live Band Karaoke NYE
If you're feeling less than motivated to get all dolled up this new years, try this decidedly dress down affair up in the valley.  If low key isn't low key enough for you, get yourself out to a little dive bar in the Valley called The Cork Lounge.  Sing your heart out with the live band, grab a glass of free bubbly, and call it a night.
---
Be safe this New Years
If you don't have a DD set up, check out these options for getting around town while you're celebrating:
Metro is free to ride from December 31 at 9pm – January 1, 2am.
Lyft has an app if you need a lift; the pink mustachio'ed cars have background checked/insured drivers and who doesn't love a moustache on a car!
Uber also has an app to provide an on-demand car with the choice of a budget-to-luxury vehicle.
Tipsy Tow: This AAA service offers a complimentary ride and vehicle tow of up to seven miles for over-imbibers; call 1-800-400-4222
Check out some of the event pages, as they might have some discount codes for first time users.
A new high holiday is re-born: This year's Grilled Cheese Invitational falls on April 20, 2013.  4/20 people.  Yes.  That 420.  The stars are aligning once in a millenia for the organized consumption of ooooey gooey grilled cheese and the only organized holiday of the stoner nation.  Get down with Snoop Lion and roll a big fat doobie before sauntering down to LA Center Studios for a day filled with butter, bread, cheese and victory.  You can glad hand with the Mayor of Cheese, who is not a figment of your THC laced imagination, but a real public figure who officiates such fromage filled revelry.
Check it: I grill the Mayor on all things Grilled Cheese at the Grilled Cheese Truck
It's only $12 if you buy tickets online for all the Cabot Sponsored Grilled Cheese you can eat & despite my intro, the event is very family friendly.  You can buy a taste from the competitors but maybe you should just fork over a $13 more bucks ($25 all in) to be a JUDGE in the competition.
Grilled Cheese Invitational
Location:
Los Angeles Center Studios
1201 West Fifth Street
Los Angeles, CA 90017
http://grilledcheeseinvitational.com/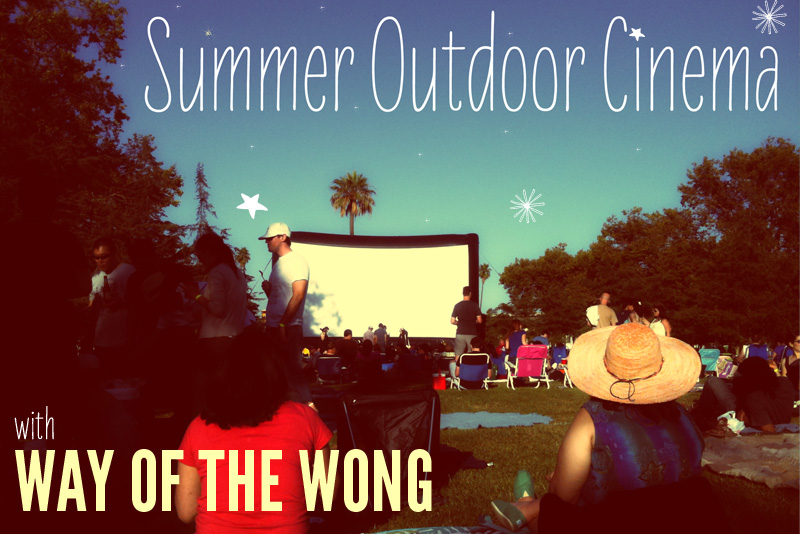 I love the heat.  Summer is my favorite time of year, because under normal circumstances (read: 60 degree weather) I am bundled up like an eskimo.  'Tis the season for picnics, bug bites, and romantic rendezvous' under the stars.  As the drive in movie theater fades further into history, a new twist on the idea is popping up all over the LA area, just in time for summer. No matter what your cine tastes may be, there is something for everyone. So without further ado, here are a few select choices for movies sans theater:
Hipster Gourmet
Street Food Cinema wants your belly to be happy. Like the Cemetery screenings, they offer parking, grass & music... but that my friend is where the similarities end. If you have been itching to try some of LA's gourmet food trucks, here is an opportunity to sample a few at once AND get your summer movie on. The movie selection reads like your dorm movie collection if you went to college in the last 5 years: Napoleon Dynamite, Talladega Nights, Bridesmaids, & the 40 Year Old Virgin.  But, they did throw in a few cult classics like Rocky Horror Picture Show, Sixteen Candles & Weird Science, if you wanted to get your '80s on.  A band plays before every screening (check the schedule for listings) and your dogs on a leash are permitted.
PROS
Food Trucks! Quintessential Los Angeles gourmet food trucks
(so you don't have to over think the picnic thing)
Bring your furry friend. Dogs are allowed.
CONS
Exposition Park has quite a few helicopters flying overhead.
Food truck lines can get long & you should bring cash because not all of the trucks take plastic.
Check out their screening schedule online.
Tickets $10 | Reserved Seating $15 | Parking $10
T: @stfoodcinema | FB: stfoodcinema
Cemetery Dance Party
Cinespia has been showing movies in the Hollywood Forever Cemetery for 10 years. DJs spin before and after the movie, so there is more of a party vibe. That could also be because they allow alcohol. They pick great classic movies to show as diverse as Lolita, Nightmare on Elm Street, Chinatown, Cheech & Chong's Up in Smoke & Labyrinth.
PROS
It's in a cemetery. Kinda cool, if you're into that sort of thing.
Great movie selection
Alcohol is permitted
CONS
To park in the cemetery you have to prepay online.
Lines to enter get pretty long.
Bringing your own food is the only option
No Dogs allowed
Check out their calendar for their upcoming screening schedule.
Tickets $10 | Parking $10.
T: @CINESPIA | FB: cinespia
Thank the Academy
Oscars Outdoors is a summer screening series at the Academy's new open-air theater, located on the Academy Hollywood campus.  If you're not an Academy member, this will probably be your one chance to see their new campus.  There will also be food trucks provided by Roaming Hunger, but no fuzzy friends allowed.  Their screening schedule is full of Academy greats ranging from Casablanca, to the Goonies, to the Princess Bride, to a Wizard of Oz Sing-Along!  Tickets are super affordable ($5 for non-Academy members and $3 for Academy members) and there is free on-site parking. Picnic baskets, beer, & wine are permitted. There will be a different movie EVERY Friday & Saturday through August.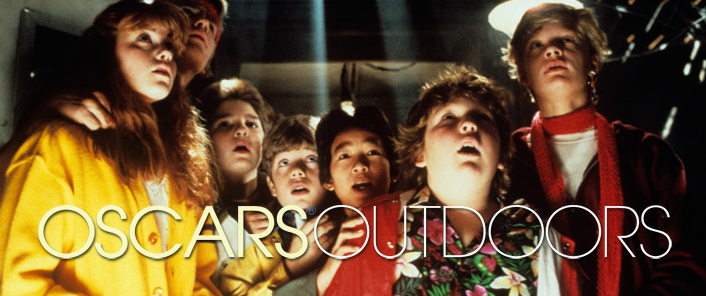 PROS
Free Parking
Cheap tickets ($5 for non-Academy members)
The selection of films is very Family Friendly
CONS
Movies are selling out FAST.  There is a standby option, but if you want a guaranteed seat, you gotta buy online.
Patrons must have an advance ticket in hand in order to access the Academy's free parking lot on Homewood Avenue.
See Calendar for screening schedule.
Tickets $5 | Parking FREE if you buy tickets in advance
Outdoor Cinema Ninja Tips
Bring low chairs: so you don't obstruct anyone's view
Bring Blankets: picnic blankets / warmth for when the sun goes down / claims your space on the grass
Get there early for the best seating: you can always picnic while you're waiting
Check Goldstar Events for deals on tickets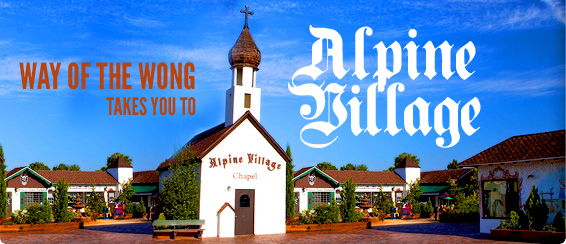 Apparently, the new hipster hangout of choice is one of the many nouveaux German Taverns popping up around the City of Angels.  Maybe it is the array of beers on tap that draws them.  Perhaps it is the delectable selection of wursts.  There are several beer halls to choose from: Wurst küche (Downtown and soon to be on the Westside), Wirsthaus (Hollywood), and the mother of them all,  ye old Gasthaus,  Red Lion (Silverlake).  Having sampled all of them, it is safe to say that they are all excellent.
However, if you would like to really immerse yourself in ALL THINGS GERMAN, let me introduce you to Alpine Village.
Alpine Village has held the oldest and largest Oktoberfest celebration in Southern California: 43 years of boozing and chosen by USA Today as "one of the best Oktoberfests in the world!" There are buxom broads with armfulls of beer steins filled with German Beer, oom pah pah bands flown in from Germany and German Comfort food just down the 405.
2011 DATES
Every Friday, Saturday, and Sunday
September 9 - October 23
Event times
Friday: 6PM until 1AM
Saturday: 6PM until 1AM
Sunday: 1PM until 6PM
Friday and Saturday nights are louder and geared for adults;
Sundays are family days with kiddie jumpers, sweet treats and games.
Alpine Village
833 W. Torrance Blvd.
Torrance, CA 90502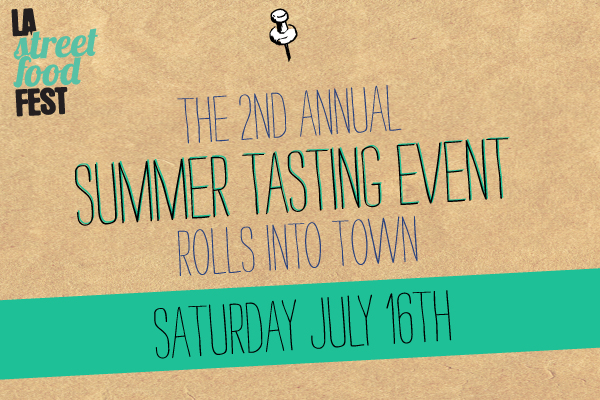 Summer is here.  Good eats & good peeps.  Wait, what? You're not a top chef master?  Well, put down your shiny new grill tongs that have yet to see the fire of your Weber.  Head down to the Rose Bowl  & sample some of the best grub this city has to offer.  A General Admission ticket gets you all you can eat or drink, including 75 of the city's best food carts, stands, chefs and trucks.  Singha beer, Izze Soda, and Honest Tea all make cameos next to the mezcal at a premium tequila tasting.  Parking is including in the price of admission.  If you pick one of the 2 early sessions, it's family friendly with many areas to picnic and hang.  If you pick the late session, it's a date night for adults (21+) or a mixer for foodies.  Find your future mate in the Tequila Tent.
Ninja Tips
[blackbirdpie id="80372158559289345"]
If you get your ticket before NOON Tues June 14th - use coupon code "LASFFfan2011" to get $5 off your admission
There are Family Packs for "Junior Companions" - aka 8-12 year olds
Splurge for the Luxe Lounge tickets - they're only $15 more - and you get private audience with Julian Cox, mixologist extraordinaire, who will likely blow your mind with classic coctails and nouveau creations alike.  If that wasn't enough, the luxe lounge features a massage station as well as goodies hosted by Test Kitchen.  Nuff said.
MAP
Geek dads rejoice!  ok, moms too.  JPL (aka the Jet Propulsion Laboratory) is holding its annual family open house this weekend.  What?  You didn't know that we had NASA in our backyard?  Oh, for shame.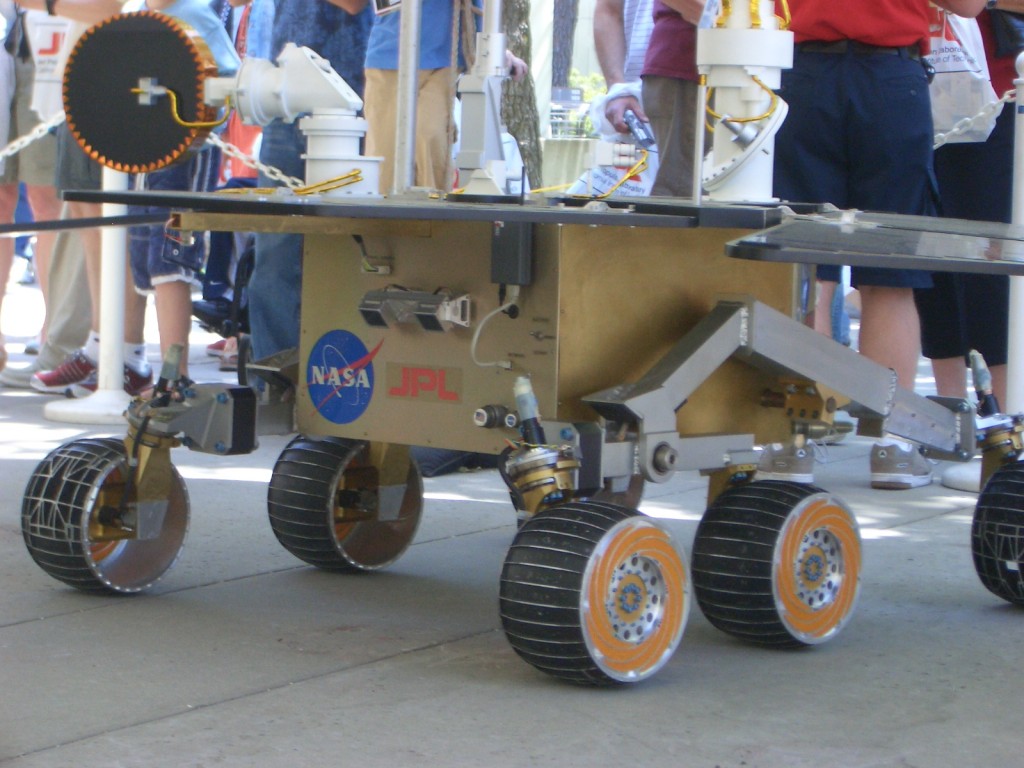 Here is the opportunity to either live out those dreams you once had of being an astronaut or at least instill those dreams into your children - so they could someday explore galaxies far…far… away.  Seriously, you can see Mars rovers up close and personal.  Ask real life scientists (who live & breathe this stuff) questions about anti matter and black holes.
See video from NASA Jet Propulsion Laboratory California Institute of Technology
Ok, if that didn't sell you; let me tell you it's FREE.
So, give your kids the gift of science this weekend & remember that it costs you less than a movie.