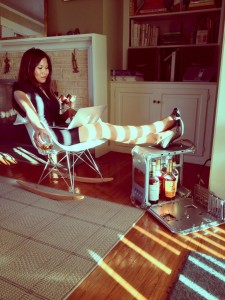 About Jenn Wong
Jenn is the type of girl who doesn't like to be a type. She loves the bleeding edge of technology & detests spelling errors. Her friends know her as the Urban Ninja, who knows where to find everything from unique gifts to cutting edge apps for their smart phones. Jenn's insatiable need-to-know-everything often leads her down a rabbit hole of new tech toys, downtown sample sales, best of lists, or dark alleys with unmarked doors leading to the occasional pop up restaurant/speakeasy/cabaret.
As the publisher and host of Way of The Wong and a contributor to the LA tech blog, lalawag, Jenn has developed a clear voice as the go-to guide for adventurous L.A. urbanites who seek the unusual. She has written about the LA cocktail community for Angeleno Magazine and is one of the founders of Move LifeStyle, where she serves as the Creative & Technical Director. As a voice-over actress, Jenn has voiced commercials and characters for such companies as Disney, Procter & Gamble, and Coca-Cola – maybe you've heard of them. She is a first generation American and Southern California Native, who loves low brow art, chili cheese fries and industrial design. Jenn lives in the City of Angels with her partner in crime and their dog, Ninja.
Press
Here are a few fun interviews with Jenn Wong… if you wanted to get to know her…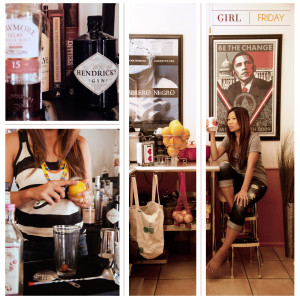 The Urban Ninja?
I enjoy unearthing hidden gems or just finding unique things to do in the City of Angels. There are many people who like to explore Los Angeles, but I have been my friends go-to 'Cultural Czar' for some time now, so I thought I might as well share my own tidbits with the world. Being an information sponge, my musings may venture out of Los Angeles and perhaps even into the uncharted wilderness of random gibberish, but I reserve that right & perhaps you will still enjoy it. Welcome.
Comic Book
Some fun stuff… this is my mug in a comic book where I had the once-in-a-lifetime opportunity to share a frame with Batman.