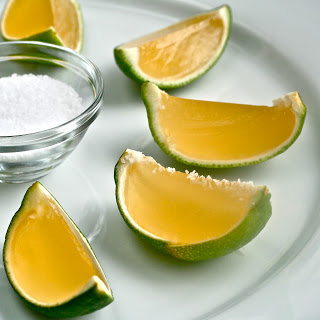 Summer parties by the pool call for fun ways to imbibe. With the Fourth of July just around the corner, I thought Jell-O shots might be appropriate. I know what you're thinking, jiggly vodka-laced red dye number 5 cubes strategically paired with your red Solo cup and matching your down-to-party attitude. But, trust me, you are not ready for this jelly. Jell-O shots have evolved from the single thing a frat boy could make in the kitchen to elegant masterpieces of skill and technique that would make Martha (you know the one) proud.
These re-imagined jelly-shots are lovely hors d'oerves that pack a little punch. I've made these as intermezzi or served them alongside petit-fours. They're equally at home served poolside or straight out of the ice-box. Always a hit at parties, gelatin is the epitome of 'set it and forget it.' Here are the 6 Best adult Jell-O shots so you can impress and amaze your friends.
---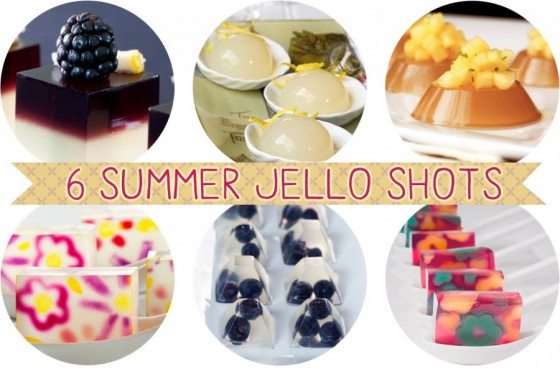 (from left to right)
To up your jiggling jelly game, here are a few of my favorite resources. The Jelly Shot Test Kitchen has a recipe book, as well as helpful tips on her website. Serious Eats chronicled the Science behind Jello Shots and there are whimsical molds including good old fashioned building blocks, big time bling, and the international sign for hipster, to give your jelly shots some personality.
Let us know if you try any of these recipes!